Jadtec Computer Group
Jadtec Computer Group is a technology company that provides value-added information technology solutions to business customers. The company maintains a staff of professionals with extensive technical knowledge who provide customers with a "single-point" contact for any combination of on-site network support, hardware repairs, network security and electronic content management.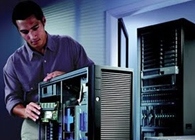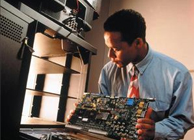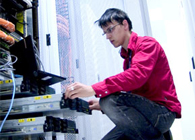 Recent Computer Tip
Manage your Documents and Business Content Efficiently
Are you frustrated with finding, filing and managing your paper documents? Are you compliant with government requirements like HIPAA, Sarbanes Oxley and the other numerous government compliance requirements?
Jadtec Computer Group has years of experience providing Document and Content Management solutions to companies in every industry and field. Our products enable you to process, store and retrieve your documents from Anywhere and at Anytime. You will be able to provide your customers with better service, take advantage of discounts by paying your bills on time, and keep your valuable business records secure. Capture and store any type of content, including paper records, electronic documents and emails. Our solutions also include data capture which reduces data entry and Records Management so you can manage your document Retention and Destruction schedules. These solutions work in every aspect of your organization, including Accounting, Human Resources and Payroll, Engineering and manufacturing documents, Contracts Administration and more.
Call us at 714-637-2900 to set up a free onsite consultation.
The Benefit of Outsourcing your IT Department
Jadtec Computer Group has been providing IT Services for the business and public sector communities for over 25 years, servicing hundreds of organizations with the benefit of our systems and network knowledge.
With outsourcing your computer system management, you gain the resources of a company that has stayed in tune with the constant technology changes happening almost on a daily basis.
The cost savings of having Jadtec Computer Group provide your network support can add up quickly. We can develop a service and support program tailored to fit your needs and have the flexibility to make changes as required. We can provide onsite and remote services, as well as response times as fast as 2 hours in some instances.
Please contact us to learn more.